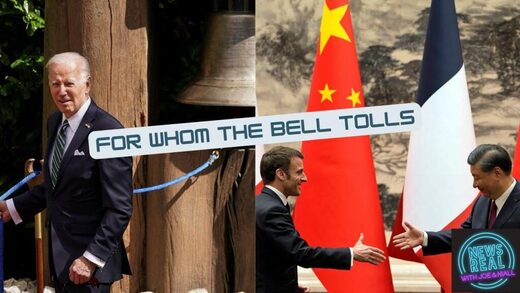 Never mind all the signs of US economic woes and collapsing Western hegemony, Joe Biden took his 'artistic' son on a 5-day trip to Ireland, where the natives gave them a better reception than they would receive anywhere in the US.
Meanwhile, Macron is received with full state honors in China, Pentagon leaks reveal (among other things) a growing rift between the US and Israel, Middle East peace moves are freaking out Washington, and another string of industrial 'accidents' hits the US.
Join Joe & Niall as they assess recent tectonic shifts in the changing world order!
Running Time:
01:44:16
Download:
MP3
— 71.6 MB
This podcast is also available to view, share and download on
Rumble
,
Odysee
and
VK
.
Show Notes