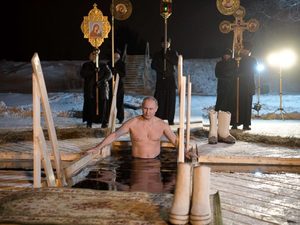 Epiphany
It wasn't the world being round that agitated people, but that the world wasn't flat. When a well-packaged web of lies has been sold gradually to the masses over generations, the truth will seem utterly preposterous and its speaker a raving lunatic.
- Dresden James
Recent Comments
I saw my herbalist/massage therapist this morning. She mentioned, anecdotally, that the only people she knows who have become sick with the flu...
---
Some info on situation in Belgium - and this was 2015: [Link]
---
Aliens are waiting for Us to wipe ourselves out ( which we are getting closer and closer in doing ). Then they will just teraform what's left of...
---
"I'm a champion, I ran track and went to university, and I like to win, so I refuse to be in a situation where I will never win ." Now, if a white...
---
I can't make head nor tail of him, but I have understood a few things, one of which: champagne breakfasts = good war strategy.