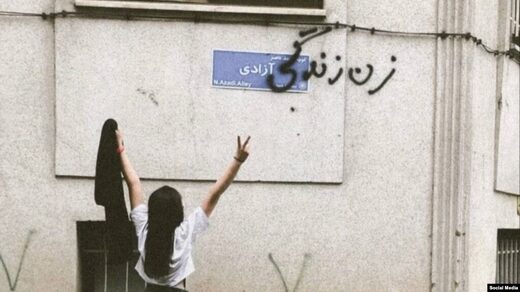 Iranian authorities have proposed
new measures
to enforce the compulsory wearing of the hijab in the country,
including the use of surveillance cameras to identify and punish women who fail to comply with the dress code
amid months of nationwide unrest sparked by the death of a young woman while in police custody for allegedly not wearing her head scarf properly.
In a public session of the Iranian parliament on March 14, Bijan Nobaveh a member of the Cultural Commission revealed that the body has proposed seven new measures related to the hijab, which have been fully endorsed by the leadership and discussed at the National Security Council.
Under the new proposals, physical punishment will not be allowed. Violators instead will be punished according to a predetermined table. The surveillance cameras will be used to monitor public spaces for women not wearing the hijab, and offenders will be punished subsequently with measures that include cutting off their mobile phone and Internet connections. Police and judicial authorities will be tasked with collecting evidence and identifying violators.
The Cultural Commission said shop owners and operators of businesses such as shopping malls and accommodation centers will be responsible for implementing the rules.
Officials have recently moved to seal off the businesses of some "violators," including this week when a hotel in the city of Kashan and a shopping center in the capital, Tehran, were closed because employers were not observing the mandatory hijab rule.
The hijab -- the head covering worn by Muslim women -- became compulsory in public for Iranian women and girls over the age of nine after the Islamic Revolution of 1979.
Many Iranian women have flouted the rule over the years in protest and pushed the boundaries of what officials say is acceptable clothing.
Long-simmering tensions boiled over after 22-year-old Mahsa Amini died while being detained for an alleged hijab infraction.
Tens of thousands of Iranians have flooded streets across the country in protest.
Women and even schoolgirls have put up unprecedented shows of defiance in the unrest, considered one of the biggest threats to the Islamic government since the 1979 revolution.
In response, authorities have launched a brutal crackdown on dissent, detaining thousands and handing down stiff sentences, including the death penalty, to protesters. Rights groups say more than 500 people have died in the protests.