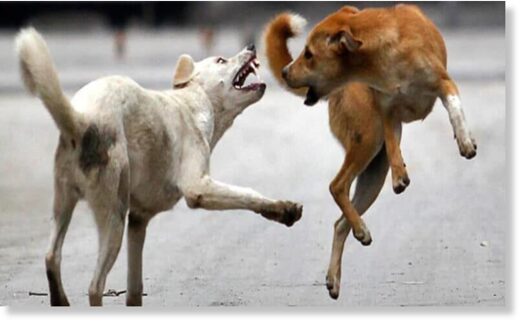 In yet another incident of a stray dog attack in Telangana, a five-year-old child died on Sunday. Though he was rushed to hospital, he succumbed to the injuries.
As per the details of the incident that took place in Khammam district, Telangana, the child Banoth Bharath become a victim of a stray dog attack when he was playing with his friends on Sunday evening.
Despite the efforts of his parents, B Ravinder and Sandhya, Bharath sustained severe injuries before being taken to a private hospital in Khammam. Doctors advised shifting him to NIMS in Hyderabad, but the child passed away en route near Suryapet, Telangana.
The grieving parents of the child have returned to Putani thanda of Raghunathapalem Mandal, Khammam, and performed the last rites on Monday.
Stray dog attacks in Hyderabad, other districts of Telangana
Stray dog attacks in Telangana are not limited to villages. Even Hyderabad has seen an increase in recent days, causing concern for citizen safety.
Last month, a five-year-old child became a victim of a stray dog attack in the city. He was mauled to death by stray dogs.
Within a few days of the incident, a 4-year-old boy was attacked by stray dogs in Maruti Nagar Colony, Hyderabad. In the attack, he sustained minor injuries.

In another incident, two children, Aayan (8) and Fatima (5) are left with bite injuries. They were attacked by two stray dogs while playing near their house in Borabanda, S R Nagar.

In Konaraopet Mandal of Karimnagar district, a four-year-old girl was severely injured in a stray dog attack.
The girl was playing in front of her house when the dogs attacked her, following which her family members rushed to rescue her on hearing her echoing screams.
Last Saturday evening, 16 people, including eight children in Vinayak Nagar of Balanagar, were attacked by a street dog.