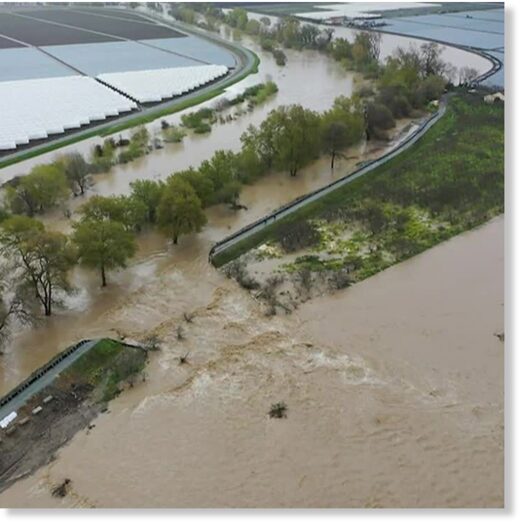 Extreme conditions continue to haunt the American state of California.
A fresh storm has hit the Western coastal state and raging flood waters have prompted fresh evacuations orders in the U.S. state.
The Pajaro river in the state overflowed due to heavy rain and several people living nearby had to be transported to shelter.