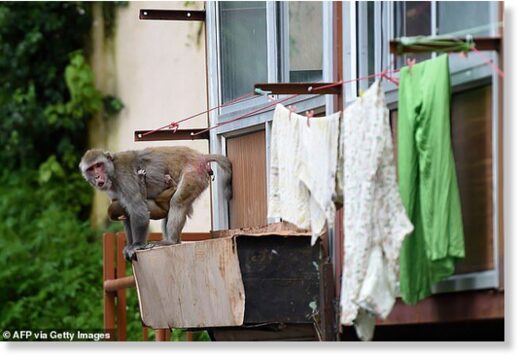 A septuagenarian woman in Telangana died after she was attacked by a troop of more than 20 monkeys. The victim, has been identified as 70-year old Chataraboina Narsavva of Ramareddy village in Kamareddy district.
The incident took place while the victim was cleaning utensils at her home on Friday. Local sources said that the victim was all alone at home as her youngest daughter Suguna had gone to attend a wedding function at the time. Despite Narsavva's cries for help, the fear-stricken neighbours made no attempt to go to her rescue. They shut themselves inside their houses until the monkeys fled. The old woman suffered serious injuries on her chest, back and limbs.
It was only after Suguna returned home a little while later that the old woman was taken to hospital.
Narsavva, however, succumbed to her injuries on Saturday while undergoing treatment at the hospital.