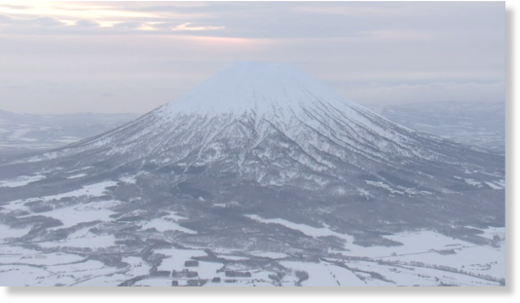 A series of avalanches has occurred in Hokkaido, northern Japan, as sunny weather pushed up temperatures. A backcountry skier has died and another skier has gone missing.
Police received a call at around 11:30 a.m. on Sunday from a family saying one of its members had gone missing while backcountry skiing at Mount Yotei.
Police found a man buried in snow. He was taken to a hospital but died.

Police say an avalanche appears to have occurred at a site where the 35-year-old was found.
An avalanche advisory had been issued for the area at around 9:30 a.m., and the temperature was 1.7 degrees Celsius at noon
An accident also occurred at Mount Pekerebetsu in the town of Shimizu. Police received a call shortly after midday saying one person had been caught in an avalanche while skiing.
The man in his 60s was reportedly backcountry skiing with three other people when the avalanche struck.
Police are searching for the man, but have so far found no trace of him.
In Shintoku Town about 15 kilometers northeast of the mountain, the temperature was 5.3 degrees at noon.