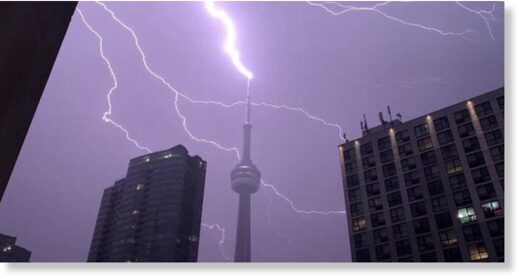 It hasn't even been a full week since the last snowstorm, but now another major system lashed the Greater Toronto Area on Friday night, bringing with it a fresh coating of snow that clearing crews continue to battle.
But, snow was not the only thing flashing throughout the sky — there was also "thundersnow."
Global's Ahmar Khan reports from Toronto in the middle of this frigid scene.
For more info, please go to
https://globalnews.ca/news/9525557/so...