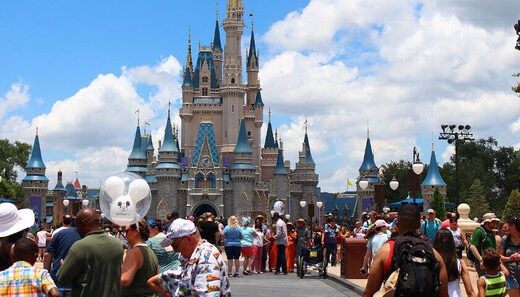 Disney has ruined its own brand and is now suffering the consequences.
The company embraced the woke left and now, many of the very people who would normally be going to their movies and visiting their theme parks are deserting them.
For decades, Disney was seen as a family friendly company. Now they seem intent on pushing a progressive agenda. It's already costing them in jobs.
Variety
reports:
Disney Cutting 7,000 Jobs, or 3% of Workforce, Eyes $5.5 Billion in Total Cost Reductions

Bob Iger is back as Disney's CEO — and swinging the axe.

Disney will reduce its workforce by 7,000 employees in a bid to cut costs, Iger said Wednesday on the company's earnings call for the year-end 2022 quarter. The figure represents 3.2% of Disney's total headcount of about 220,000 worldwide as of Oct. 1, 2022.

The layoffs are part of Disney's efforts to achieve about $5.5 billion in cost savings. Of that, $2.5 billion represents "non-content costs" (including labor costs) and $1 billion of those targeted cost-reductions are already underway, Iger said. Disney is aiming for an annualized reduction of $3 billion in non-sports content costs, expected to be realized over the next several years, Disney CFO Christine McCarthy told analysts.

Of the $2.5 billion in non-content expenses, about 50% represents marketing spending; 30% represents labor costs; and 20% represents technology, procurement and other expenses, McCarthy said. Disney expects those cost savings to "fully materialize" by the end of fiscal 2024.

Iger said he did not take the decision to cut jobs lightly. "I have enormous respect and appreciation for the dedication of our employees worldwide," he said.
The company is doing this to themselves.
As long as Disney continues to push race and LGBT issues, they will continue to bleed money and customers.
They are choosing this fate.