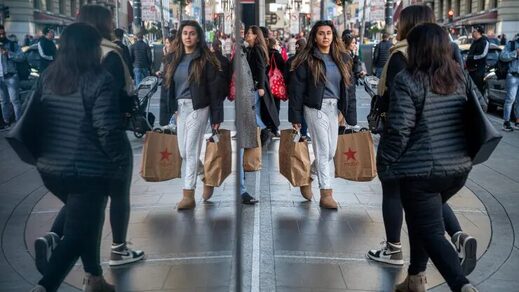 Months of
high inflation
have
weighed heavily
on households.
As of December, 64% of Americans were living paycheck to paycheck, according to a recent
LendingClub report
—
up from 61% a year earlier and in line with the historic high first hit in March 2020
.
For the first time, more than half of all six-figure earners also said they were stretched too thin, a jump from 42% a year ago.
"The effects of inflation are eating into every American's wallet and as the Fed's efforts to curb inflation drive up the cost of debt, we are seeing near record numbers of Americans living paycheck to paycheck," said Anuj Nayar, LendingClub's financial health officer.
For its part, the
Federal Reserve
is widely expected to announce its eighth consecutive rate hike at this week's
policy meeting
.
Even though wage growth is high by historical standards, it isn't keeping up with the increased cost of living, which in December was up
6.5% from the prior year
.
Comment:
That assuming that the rate of inflation they're admitting to reflects reality, because a number of financial experts have
revealed
that it is much, much higher.
That leaves many Americans in a bind as inflation and higher prices force more people to dip into their cash reserves or lean on credit just when interest rates rise at the fastest pace in decades.
Other reports also show
financial well-being is deteriorating overall
.