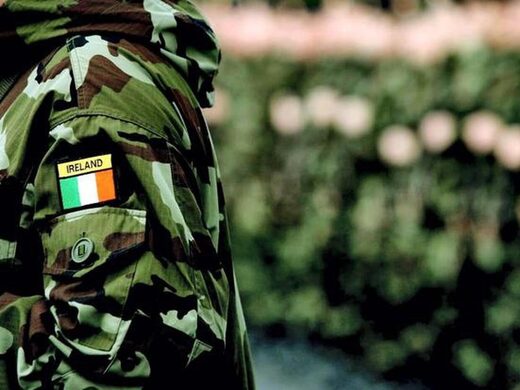 Every member of the Defence Forces is to undergo training in gender, diversity and unconscious bias under a new programme .
The military has put out a tender for online and in-person training programmes for roughly 8,000 staff after a report last year raised concerns about a masculine culture within the Defence Forces.
This will include bespoke programmes within military settings in locations around the country.
In a tender notice published this week, the Defence Forces said it was "striving to better represent the society they are committed to serve, as Ireland's population becomes increasingly diverse".
It follows a recommendation by the Commission on the Defence Forces (CODF) that training in the areas of gender, diversity and unconscious bias should be made mandatory.
The training will also be targeted toward the organisation's senior leadership team and "should be designed to focus on real-life issues relating to areas of relevance" to the military, including military scenarios and material.
"The Irish Defence Forces have a responsibility to create a working environment in which differences are respected and in which all staff are respected and valued as individuals," the tender states.
"The Defence Forces are seeking an external company to design and deliver a bespoke package on gender, diversity and unconscious bias, grounded in a military context," it adds.
The deadline for the tender is at the end of this month.
Essential criteria required include the capability to link the training with military relevance.
In its report, published in February last year, the commission said it was "particularly concerned" about the masculine culture across the Defence Forces, which had "a limited appreciation of diversity of all kinds".
"This culture is compounded by the inadequacy of existing grievance processes, where there is a reluctance to engage, due in many cases to fear of reprisal if complaints are aired, and particularly so if the complainant is part of a minority, particularly women in a male-dominated environment," it found.
The commission recommended that gender, diversity and unconscious bias training should be specifically tailored and conducted annually for strategic and operational leaders, and for specified office holders.
A spokesperson for the Defence Forces said: "Since the publication of the Commission on the Defence Forces report, both the Defence Forces and the Department of Defence identified and recommended the prioritisation of early actions.
"The early actions progressed a number of key recommendations from the CODF report, whilst also providing the necessary building blocks to develop a detailed implementation plan. 'Gender, diversity and unconscious bias training should become mandatory across all ranks of the Defence Forces', is a recommendation in the CODF report, which was identified as an achievable early action in the form of 'Gender, Diversity and Unconscious Bias training designed'.
"It is intended that the training will commence once the winning tender has prepared and designed the bespoke package for the Defence Forces."