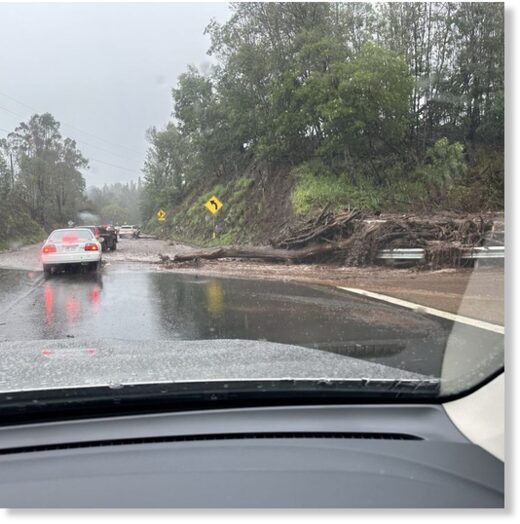 Heavy showers have triggered a flash flood warning for Maui County.
The warning has been extended until 1 a.m. Saturday.
Emergency management officials said South Kihei Road has been closed from North Kihei Road to Waipulani Road until Saturday. Piilani Highway was also closed near Nuu. Several stream gauges along the windward side of Haleakala also indicated rapid rises in water levels.
Radar showed the heaviest showers — with rates of 1 to 3 inches per hour
— in the Hana area and slopes of Haleakala.
The rainfall has produced flooding in normally dry gulches in the Kihei and Wailea areas.
A flood watch has also been posted for Maui County — in effect through Sunday evening — and Oahu — starting Saturday morning through Sunday evening — ahead of more heavy rain this weekend.
Forecasters say a developing surface trough will produce clouds and heavy showers over parts of the state, with the bulk of the showers falling over windward slopes and coasts.