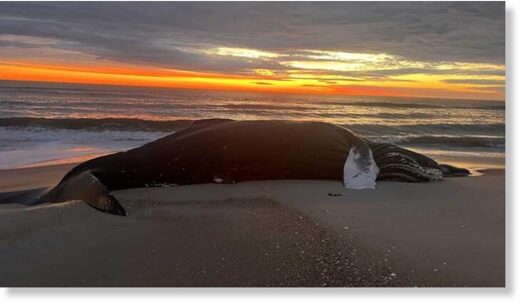 A dead humpback whale was found beached at the Assateague Island National Seashore early Monday morning.
According to the National Park Service, the 20-foot-long humpback whale was found on the beach on the morning of Jan. 16 in the Maryland Oversand Vehicle Area. The area is currently closed so the whale can be handled safely.
Staff with the NPS contacted the Maryland Department of Natural Resources' Stranding Response Team, and in partnership with the National Aquarium, a necropsy is planned for Tuesday. At the time, there were no obvious signs as to the cause of death.
Officials said heavy machinery will help move the whale to the upper part of the beach, then after the necropsy is performed, it will be moved to the dunes to dry before burial.
Visitors are asked to keep their distance and keep any dogs on a leash. Officials are warning that the carcass will smell for a while but should not be an issue more than 50 yards from the location.