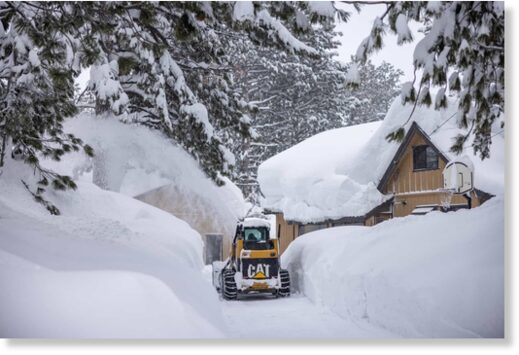 The top three resorts in this list have the most recorded snowfall in the world. Let that sit for a second.
Many of the resorts on this list have already surpassed their peak total snowpack for last season and it's only mid-January. Where will the rest of the winter take us? Could it be a record-breaking year?
Time will tell but for now you can revel at these massive snowfall numbers and pinch yourself that
there's still an entire half of a season left to go.
Open ski resorts with the most snowfall this season to date...
#9 Sugarbowl, CA: 298″
#8 Palisades Tahoe, CA: 306″
#7 Sierra-at-Tahoe, CA: 312″
#6 Boreal, CA: 314″
#5 Solitude, UT: 332"
#4 Snowbird, UT: 351″
#3 Brighton, UT: 355″
#2 Alta, UT: 370″
#1 Mammoth, CA:

419″