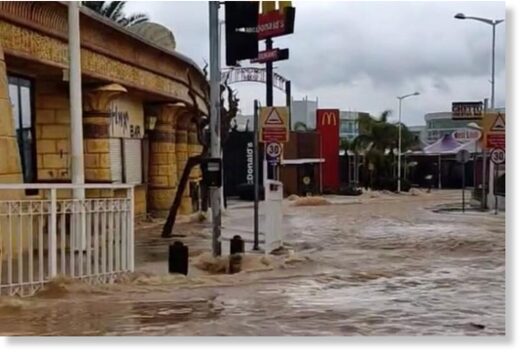 The fire service has recalled staff to deal with emergencies from the heavy showers, as early this morning saw dozens of calls being made by drivers trapped on flooded roads, with crews also pumping water out of homes and businesses, as well as opening up rainwater gutters that were blocked by falling leaves and garbage.
According to Philenews, the brunt of the storms occurred around four this morning in the Famagusta district and around an hour later, dozens of people were seeking urgent assistance, mostly drivers in the Paralimni-Protaras areas trapped on main roads.
The Protaras Avenue-Cape Greco remained closed from the Kapparis area to Pernera due to flooding. The Saint Panteleimon to Kammitsi lights road is also closed.