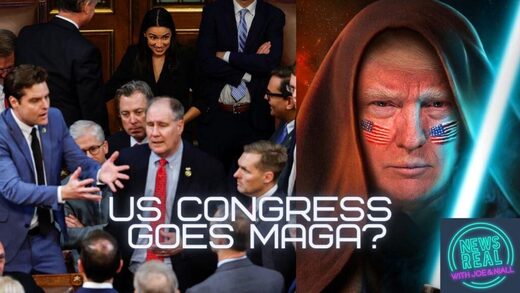 After a contentious opening to the US Congress 2023-2024 that saw Republican rebels force 15 (FIFTEEN!) votes for Speaker of the House, it's likely that Trump loyalists have stamped their influence on what is now a GOP-majority House of Representatives.
While it's too early to know for sure, Joe Quinn speculates that this signals a sea-change in overall US government policy - one that will bring it in line with the direction President Trump had attempted to steer it towards: significantly increased US economic protectionism, coupled with reduced spending on foreign wars and client governments.
Never-Trumpers will be loathe to admit it, of course, but they're coming around to realizing that both Trump's diagnosis and solutions for US problems were correct. Alas, it may now be too late to save the US from economic chaos...
Running Time:
01:31:59
Download:
MP3
— 63.2 MB
This podcast is also available to view, share and download on
Odysee
and
Rumble
.
Show Notes