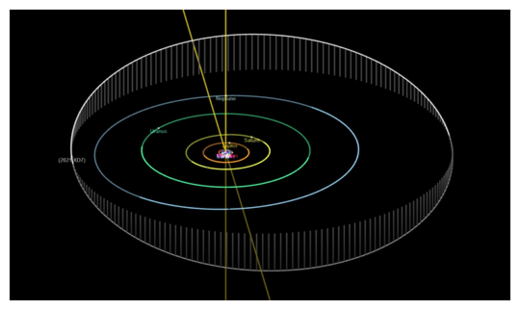 The Vatican Observatory recently announced the discovery of an object orbiting the sun at a distance of between 3.3 and 4.8 billion miles, which could help to aid scientists in understanding more about the origins of the solar system.
The object
, which was first detected in early December last year and announced last week, is classified as a "trans-Neptunian object" because it orbits the sun at a distance greater than that of Neptune, the furthest planet from the sun.
Chris Graney, an adjunct scholar at the Vatican Observatory, told CNA in an email that TNOs are thought to include remnants of the original materials from which the planets of the solar system formed, and therefore TNOs hold clues for scientists about the early solar system and its formation.
"This one TNO is just a piece of the puzzle -- but we at the Vatican Observatory are happy to add this piece," Graney told CNA.
The Vatican Observatory operates the Vatican Advanced Technology Telescope, located in rural Arizona about 200 miles southeast of Phoenix. It was this telescope that made the discovery of the TNO, which has been dubbed 2021 XD7.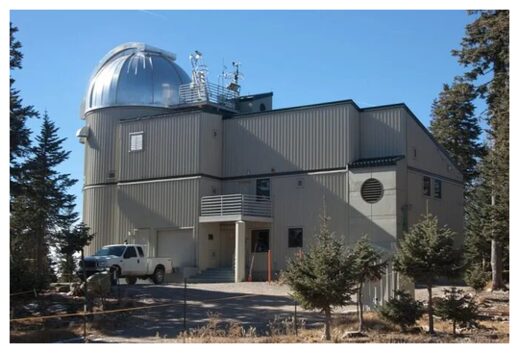 According to the Vatican Observatory, Father Richard Boyle S.J. made the first observations, and analysis was done by Lithuanian astronomer and astrophysicist Kazimieras Černis. The object they found takes 287 Earth years to complete one orbit of the sun.
Pluto, formerly classified as a planet, is the largest and most famous of the 70,000 known TNOs, and was first discovered in 1930. The exact size and makeup of the object discovered by the Vatican Observatory is not yet known, and will be a subject of further investigation.
Graney told CNA that one reason to study TNOs is to look for patterns in their movements, which could help scientists uncover evidence for a theorized ninth, large planet in the outer solar system.
"A big part of the usefulness of TNOs comes from looking at bunches of them to see what they are doing — like watching the movements of small fish near the surface of a pond that tell you that there is a big fish on the prowl down there that you do not see," he said.
With roots dating to 1582, the Vatican Observatory is one of the oldest active astronomical observatories in the world. Its headquarters are in Castel Gandolfo, a town just outside Rome and the location of the summer residence of the popes.