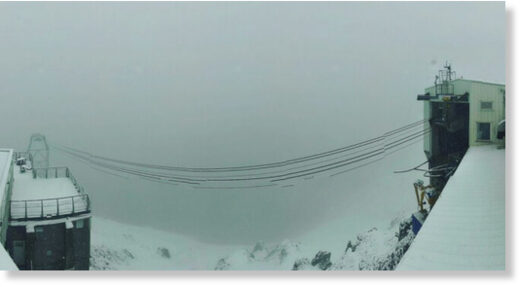 The summer snowfall in the Pyrenees is the latest in unexpected weather in recent weeks. Forecasters say it is 'not so rare' in the first half of June at high altitude, but less common now.
Snow has fallen late in the season in the Pyrenees, with snowfall reported from 2,700 metres altitude near the Pic du Midi, yesterday (June 23).
The Météo Pyrénées webcam on the famous peak - at 2,800 metres altitude - captured poor weather and considerable snowfall yesterday.
It is the latest in 'extreme' weather in France - following heatwaves, storms, flash floods and tornados across the country in recent days.