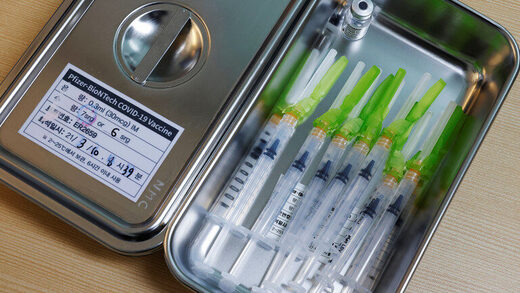 South Korea will introduce a digital certification system to verify a person's COVID-19 vaccination status through a smartphone application this month,
amid the government's efforts to boost people's participation in the public vaccine program
, the prime minister said Thursday.

Comment: This isn't encouragement, this is coercion; no vaccine, no travel.


"The people
will be able to experience a sense of return to normality
from a vaccine passport or green card systems," Prime Minister Chung Sye-kyun said during a daily interagency meeting on the government's coronavirus response.

Comment: If this 'return to normality' includes mandatory masks, social distancing, random and nonsensical restrictions, along with lockdowns, then life hasn't returned to any sense of normality.


The government, according to Chung, has already developed the system that
shows the vaccination status of a person through a smartphone application and plans to launch it this month
.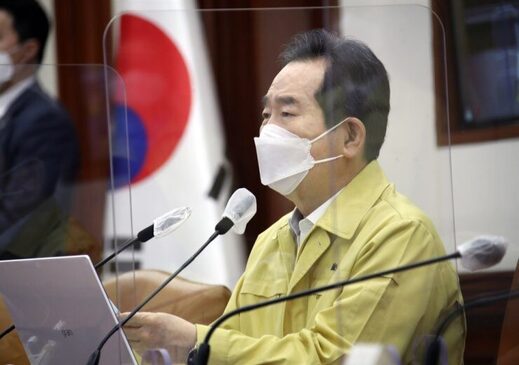 Chung explained that the system
is based on blockchain technology
to ensure security from possible identity theft. "(Systems) in other countries also do not store personal information while allowing the verifications of vaccination statuses," Chung added.
Since Feb. 26, when the country initiated its vaccination program
, over 850,000 people have been given COVID-19 vaccine shots. South Korea seeks to vaccinate 12 million people by June, and it aims to achieve herd immunity by November
.

Comment: So, as it is, in a country of 51 million, less than 1 million will be permitted to travel??


At a weekly press briefing held later in the day, Chung addressed concerns over the vaccine provision stability, saying that government's vaccine procurement timetable remained on schedule.
Earlier this week, the authorities announced that a planned
delivery of COVID-19 vaccines by British-Swedish pharmaceutical giant AstraZeneca and Oxford University to the country has been pushed back to the third week of April due to a production delay by the manufacturer
.
Comment:
The AstraZeneca vaccine is the one that was
banned
in 8 EU countries after it was discovered to cause serious blood clotting in some recipients. The company has since attempted to
rebrand
itself as Vaxzevria to shake off the controversy..
"The April volume of some 430,000 AstraZeneca shots through the COVAX Facility project, which we believed was going to be delayed by several weeks, is scheduled to arrive on April 3," Chung stated.
Chung also said the government will launch an interagency task force lead by the health minister dedicated to ensuring a swift procurement of vaccines from overseas amid concerns over delays in vaccine shipments. (Yonhap)