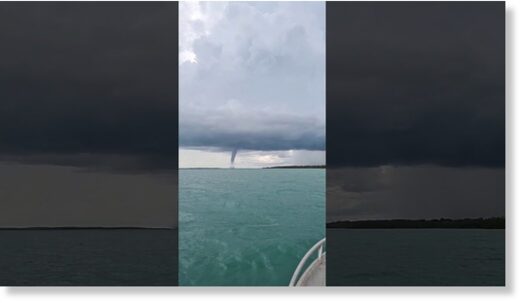 A waterspout formed near Bynoe Harbour in Australia's Northern Territory on Tuesday, December 8, as local Mark Hay was returning from an outing on the water.
Hay said he and his companions were "dodging a storm" when they spotted the waterspout.
"It got a lot bigger as we [came] around the top end of an island in Bynoe Harbour," he told Storyful. "So we stopped to take pictures and it just kept growing bigger then moments later it disappeared."
Credit: Mark Hay via Storyful