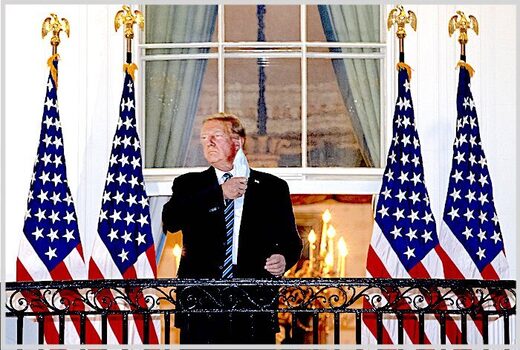 President Donald Trump announced Tuesday afternoon that he is ordering his representatives to postpone the ongoing coronavirus stimulus negotiations with House Speaker Nancy Pelosi until after the election.
"Nancy Pelosi is asking for $2.4 Trillion Dollars to bailout poorly run, high crime, Democrat States, money that is in no way related to COVID-19,"
Trump tweeted Tuesday
following a
phone call breaking
down the latest stimulus situation with Senate Majority Leader Mitch McConnell, House Minority Leader Kevin McCarthy, White House chief of staff Mark Meadows and Treasury Secretary Steve Mnuchin.
"She is not negotiating in good faith. I am rejecting their request."
Trump further "instructed" Republican negotiators to prioritize the confirmation process for the president's Supreme Court nominee, Judge Amy Coney Barrett, for the next several weeks.
Both
Meadows
and
Mnuchin
had expressed optimism over the past week about potentially reaching a stimulus compromise ahead of the election.