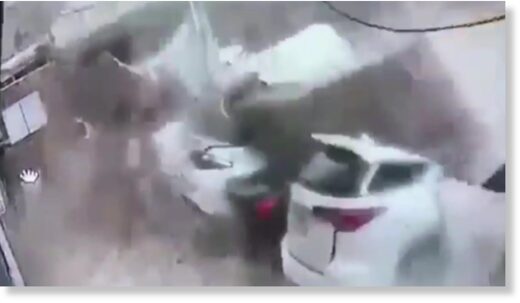 Storms cause destruction and flooding in Medina, Saudi Arabia. July 30, 2020
Strong winds destroy cars and planes and cause floods in Medina, Saudi Arabia. July 30, 2020.
Medina is a city in western Saudi Arabia. In the city center, the vast Al-Masjid an-Nabawi (Prophet's Mosque) is a major Islamic pilgrimage site. Its striking Green Dome rises above the tombs of the Prophet Muhammad and early Islamic leaders Abu Bakr and Umar. The Masjid al-Qiblatain (Qiblatain Mosque) is known as the site where the Prophet Muhammad received the command to change the direction of prayer to Mecca.
The floods resulted from a powerful storm, which brought heavy rains to the desert kingdom during the final days of the annual Hajj pilgrimage when millions were visiting the region. According to news reports, 29 people have died attempting to travel in the flooded valleys around Medina.