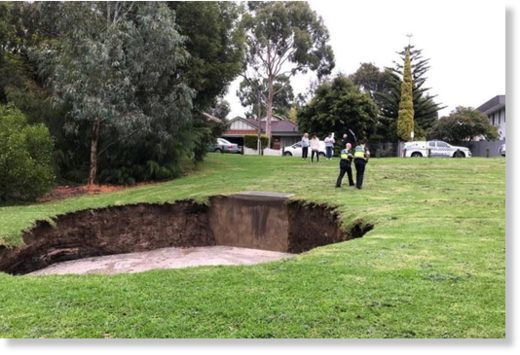 SES crews have roped off a large sinkhole that has appeared in Melbourne's east as wintery conditions made an early appearance in Victoria
The 12-metre-wide and five-metre-deep hole
in Kew developed in reserve about 3:15pm in what the SES said was a broken pipe for stormwater access belonging to the Boroondara City Council.
Council officials roped the area off to keep people safe amid fears it would continue to grow while it was raining and police were called to the scene.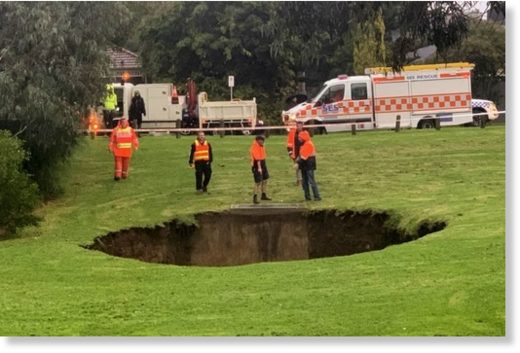 It came as a cold front hit Melbourne, with another three days of cold weather high winds, cold temperatures and snow forecast for the state.
The temperature in Melbourne dropped by 5 degrees Celsius as the cold front moved through.
Forecasters said Melbourne would likely get another 10-25 millimetres of rain on Wednesday, with the highest totals in the eastern suburbs.