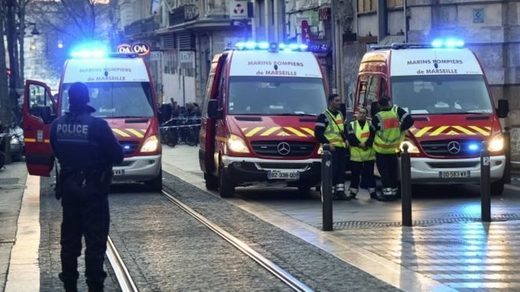 French police have shot a man dead after four people were wounded in a knife attack in Marseille.
The motive for the attack was not immediately clear.
The man killed had tried to take out a gun and fire on police before he was hit, a police source told Reuters.
He died of his wounds.
Police tweets suggested the incident had taken place in Canebiere, the historic high street in Marseille's old quarter.
Officers asked people to avoid the area.
The incident was not thought to be terror-related, Reuters reported.
Of the four people attacked, one was seriously hurt.
Two were attacked on a tram, and two in the street.