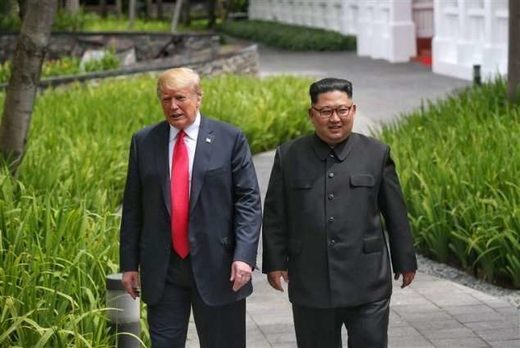 The US and North Korean intelligence officers have been engaged in secret talks and held a number of meetings since 2009, paving the way for a historic summit between US President
Donald Trump
and
North Korea
's leader
Kim Jong
Un last year, The Wall Street Journal newspaper reported, citing US officials.
The "goon channel" was
initially established by
Washington
to discuss the release of US citizens held in
North Korea
, but soon has started to touch upon plans for
Pyongyang
's denuclearization as well as the preparation for the leaders' summit
, officials
from
the current and former US administration under US President
Barack Obama
told the newspaper.
In 2012, then-Deputy Director of
Central Intelligence Agency (CIA)
Michael Morell paid a
visit
to
North Korea
, later, former Deputy National Security Adviser Avril Haines also visited
Pyongyang
, according to the newspaper.
"It has been the only reliable channel of communications for the most basic of issues ... That is where the
North Koreans
have been comfortable," a senior official
from
the
Trump
administration told The Wall Street Journal.
Both the US and North Korean officials have declined to comment on the issue.
The first meeting between
Trump
and Kim took place in
June
in
Singapore
. At the landmark talks, the two sides expressed their commitment to the denuclearization of the Korean Peninsula. Last week,
White House
Press Secretary Sarah Sanders said that
Trump
would hold his second summit with Kim in the end of
February
.