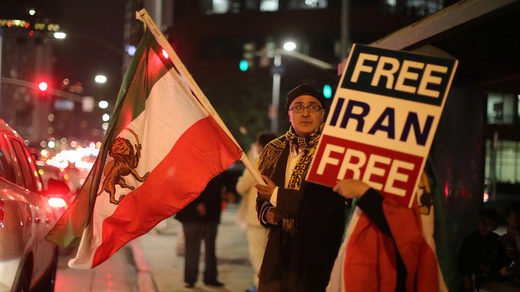 Before the end of last year, protests broke out in Iran, quickly hijacked by rioters on the streets and neocons on Twitter. Economic demands, criticisms of the Islamic rulers, calls for all-out regime change: distinctions between the various demands were ignored by Western pundits eager to capitalize on the unrest and frame it in terms of their own myopic worldview. The hysteria has largely died down, but not the hypocrisy. Such protests are dealt with more harshly in Western democracies, but you wouldn't think it by looking at the news commentary.
Meanwhile, the war of blustery rhetoric between arch trolls Kim Jong-un and Donald J. Trump reached heights of comedic mastery in a comparison of nuclear-button-size. While those without a sense of humor worried about post-apocalyptic dystopia, the effect has been quite the opposite: North Korea calling for direct peace talks with their neighbors in the South.
As for the serialized slapstick comedy known as Russiagate, the "prosecution's" case continues to fall apart as the DOJ, FBI, and DNC are repeatedly exposed as dim-witted, naive marks for unsophisticated con-men like Chris Steele and his mentally deranged supporters. Once again, clown-in-chief Trump ends up looking like the sane one.
Tune in to Behind the Headlines at 6-8pm CET (4-6pm UTC / 12-2pm EST), on the SOTT Radio Network.
Running Time:
01:54:56
Download:
OGG
,
MP3