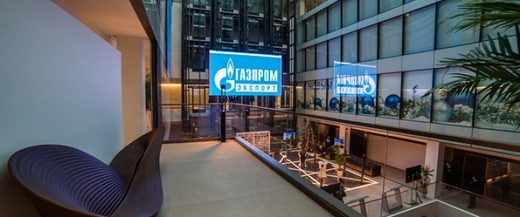 Gazprom Export, the export arm of Russian gas giant Gazprom, has stopped the natural gas auctions on its electronic sales platform because all natural gas available until the end of 2018 has already been sold, a source close to the issue told
S&P Global Platts
on Wednesday.
Gazprom Export
launched
on August 17 its Electronic Sales Platform (ESP) for physical natural gas sales to European consumers, in addition to supplies under existing contracts. The Russian firm expects the platform "to become an additional mean to optimize supplies of gas," Elena Burmistrova, Director General of Gazprom Export, said.
Sales via the ESP
began
on September 20, and according to Gazprom Export data, no auctions have been held since last Friday, November 16.
"There are no auctions as all of the gas available in balance has been sold till the end of the year," the source close to the process told Platts.
Gazprom first set a ceiling of 1.14 Bcm of natural gas to be sold in auctions that were planned to run until the end of December this year. Later in the process the Russian company lifted the ceiling. According to Platts estimates, the auction process was halted at 1.036 Bcm sold, just below the original ceiling.
Gazprom, which holds around a third of the European gas market, started the electronic daily auctions to sell gas to customers outside its long-term contract model.
Between January and mid-November, Gazprom's natural gas deliveries to European countries increased by 3.5 percent compared to the same period last year, with exports to Germany, Austria, the Netherlands, the Czech Republic, Hungary, and Greece rising, Gazprom
said
last week.
Last month, Gazprom Export's Burmistrova said that the Russian giant sees
additional demand
for its gas in Europe at up to 50 Bcm in the medium and long term, and that it would continue to push for the Nord Stream 2 and Turk Stream pipeline projects.