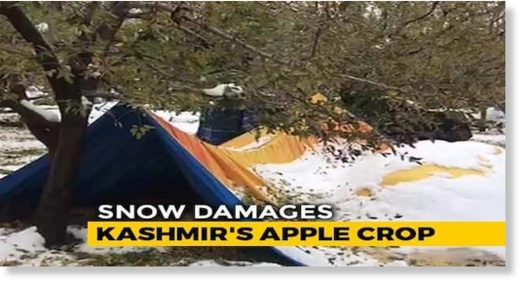 It was mid-autumn and apple growers were busy harvesting their produce in Kashmir when winter suddenly announced its arrival with an unusually early bout of snowfall on Saturday.
A video of a young farmer weeping over his devastated orchard the following day has gone viral. In it, the man is seen desperately trying to salvage apples buried under the snow.
Other apple growers in the Valley have similar stories to tell.
The early winter has broken the backbone of the state's rural economy.