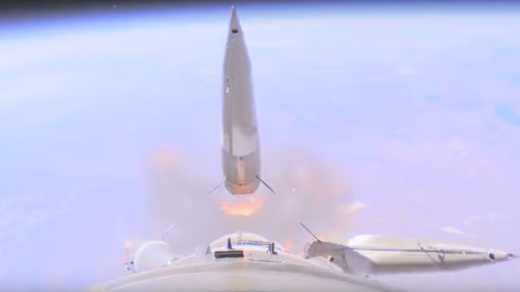 Russian space agency Roscosmos has published footage, captured by the Soyuz-FG carrier rocket's on-board cameras, showing the moment the rocket fails mid-air, forcing the crew to make an emergency landing.
The video, released on Thursday,
confirms that the dramatic mid-air failure was caused by a malfunction in the detector that signals separation of the rocket's first and second stages.
The footage first shows the vehicle's regular flight. However, about 2 minutes after takeoff, the rocket spins out of control. This exact moment is seen in the video.
The Soyuz-FG launch vehicle failed to take the Soyuz MS-10 spacecraft, with Russian cosmonaut Aleksey Ovchinin and US astronaut Nick Hague on board, to the International Space Station on October 11.
It was Russia's first failure of a manned space launch in decades.