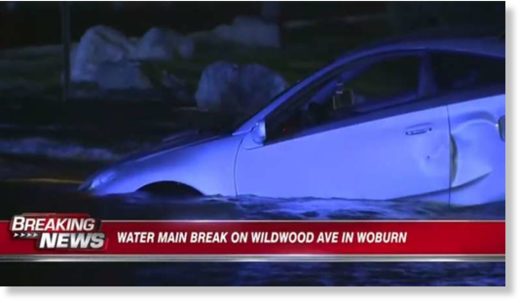 A motorist escaped injury early Tuesday morning when their car fell into a sinkhole created by a water main break.
Officers responding to the intersection of Olympia and Wildwood avenues just before 4 a.m. found the back-end of the car sticking out of the sinkhole.
The driver was uninjured.
The intersection has been shut down as crews worked to repair the water main break.