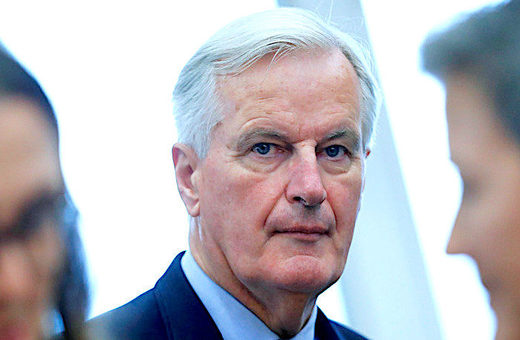 A Brexit deal between the UK and European Union is within reach by next Wednesday, the EU's chief negotiator Michel Barnier has said.
Speaking at the European Parliament in Brussels on Wednesday, the negotiator said that
80 to 85 percent of the agreement providing for Britain's withdrawal had been settled following talks with his UK counterparts.
Barnier confirmed that the
UK is set to leave both the EU's Customs Union and Single Market.
Outlining the current state of Brexit negotiations, he stated there must be checks on goods between the EU and UK.
In relation to Ireland, he insisted that these customs and compliance checks cannot be carried out at the Northern Ireland border, maintaining that the EU respects the UK's constitutional integrity.
Barnier did, however, reveal that the
EU was still open to the idea of keeping the Customs Union with the UK in order to forgo the need for any border checks.
He told European lawmakers: "We are doing our best to reach a deal... a lot of the withdrawal agreement has been agreed. 80 to 85 percent for the moment,
however difficult issues left until the end... governance (ie ECJ) geographical indicators and Ireland."
He said that
Theresa May's Chequers plan,
which would see the UK stay in the single market for goods but opt out of regulations affecting production,
was problematic. This would create an a-la-carte single market system that would give the UK a "huge competitive edge" over EU companies.
He finished on a personal note, conceding that for him, Brexit is a pity and "brings no added value. It is a negative negotiation. It is a lose-lose game."