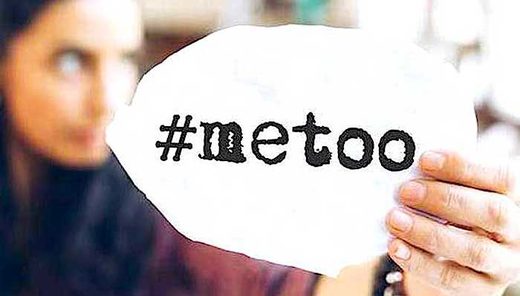 At the start they only plagued the West, but sexual harassment claims prompted by #MeToo have now swept into India, so much so that an investigation into "sexual predation" within the media industry has been called for.
Inspired by the mass campaign movement, journalists and writers took to social media platforms Twitter and Facebook to level accusations of misconduct against figures in the entertainment industry and politics, but journalists themselves have also been accused.
The Editors Guild of India has responded to the allegations by calling on all media organizations to conduct
"unbiased"
investigations into reported incidences of sexual harassment against staff.
The association said in a statement on Tuesday it "extends its total support to all women journalists, who suffered a disadvantage in their careers, physical or mental trauma, as a result of any sexual predation," Reuters reports.
The latest person to be rocked by India's #MeToo movement is
junior foreign minister MJ Akbar, once one of the most influential news editors in India h
aving also edited English-language newspapers
The Telegraph
and
The Asian Age
.
The minister was accused of sexual harassment by senior journalist Priya Ramani, who last year wrote an article for Vogue on the #MeToo campaign which started off with her story about Akbar. While Ramani stopped short of naming the minister in the article, she admitted on Monday that Akbar was the person in question.
Since Ramani, five others have levelled accusations against him. The minister is yet to respond.
The Hindustan Times
' political editor Prashant Jha was also asked to step down, the Indian publication reported, pending an investigation into accusations of sending inappropriate messages to a former female colleague. Jha is yet to release a public statement about the claims.
Meanwhile, a journalists' network known as the Network of Women in Media India (NWMI), is setting up a helpline to facilitate reporting harassment cases.
"Sexual harassment has been the elephant in the room," Kalpana Sharma, founder member of NWMI, told Reuters.
The #MeToo movement, which is aimed against sexual harassment, started last year when allegations against Hollywood mogul Harvey Weinstein emerged. After that many celebrities faced accusations of sexual harassment and assault.
It was recently spurred by allegations made against newly-appointed US Supreme Court Judge Brett Kavanaugh at the hands of Christine Blasey Ford, who said the Republican tried to assault her at a high school party back in the 1980s.