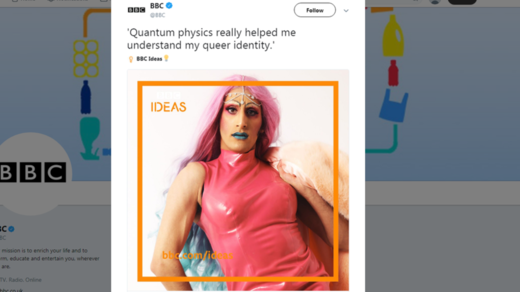 A BBC-produced video of an "intersectional British-Iraqi, gay, non-binary Muslim" explaining his identity using quantum physics has received a less than sympathetic response on social media.
The BBC prides itself on its inclusiveness, but not even founder Lord Reith could have predicted that one day so many marginalized groups would be contained within a single person.
In the clip, released under the BBC Ideas brand, Amrou al-Khadi, also known as Glamrou, uses the infinite complexity of quantum physics to explain his views on modern gender theory, one of the few things that can rival quantum physics in leaving outside observers baffled.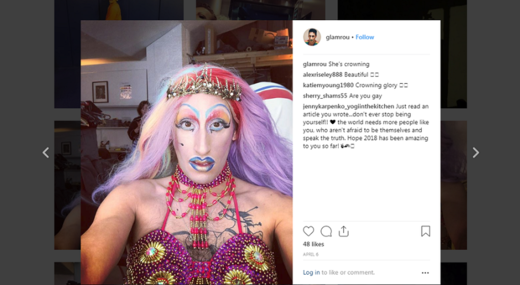 Glamrou explains the theory by saying "what's happening on a sub-atomic level contradicts what we're seeing in reality."
via GIPHY
Under the tweet of the video are thousands of replies, few of them are complimentary. There is much general criticism of the science behind the theory, but also accusations that the BBC is being
"ridiculous,"
wasting the license fee money that funds it and overshooting in its liberal mission to represent every viewpoint.
Come get me asteroid of death I'm ready now,"
a despondent netizen wrote in reply to the unusual video.
Another Twitter user said that Glamrou retooling quantum physics to validate his own identity was
"absurd."
"The 'rigid' laws of newtonian physics actually do govern macroexistence."
And of course, the memes flowed like non-binary lava erupting from an intersectional volcano.