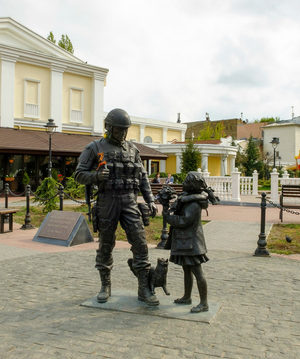 вежливым людям ('Monument to polite people'), Simferopol, Crimea
People are always teaching us democracy but the people who teach us democracy don't want to learn it themselves.
- Vladimir Putin
Recent Comments
think about all th eflooding in the midwest and all that crap in the ground and where it will end up
---
Scientism promotes the marketisation and weaponisation of discoveries that can be utilised from mathematical prediction - but has left the natural...
---
Sounds like EU theory is slipping in the backdoor.
---
Stepping stone in one's awareness it seems.... like the flat earth hypothesis etc... all of which serve to test our abilities to think rationally...
---
She really is showing her idiocy these days.... we have to assume her job is to stall the process.... but do they really think that will work?...