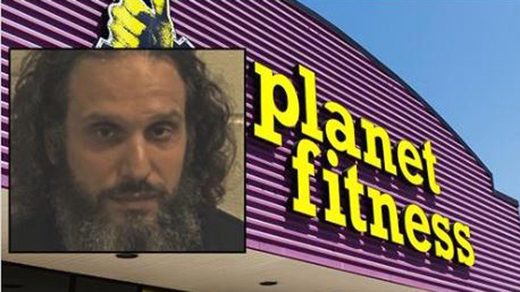 A 34-year-old Haverhill man who was arrested after allegedly stripping down and exercising naked at a Planet Fitness gym had "marijuana paraphernalia," police said.
Police said Eric Stagno walked into the public gym off Route 125 in Plaistow and removed all his clothes before walking back and forth a couple of times.
Police Capt. Brett Morgan said Stagno was found with some marijuana paraphernalia, but police could not say for certain that he was under the influence of the drug.
After removing his clothes, Stagno eventually settled onto a yoga mat, according to Morgan.
Officers arrived at the scene to find Stagno naked, on his knees and in a "yoga-type position," Morgan said.
Police said Stagno was arrested without incident and charged with indecent exposure/lewdness and disorderly conduct.
The only statement police said Stagno made during the arrest was that he thought the gym was a "judgment free zone," apparently referencing the workout chain's slogan.