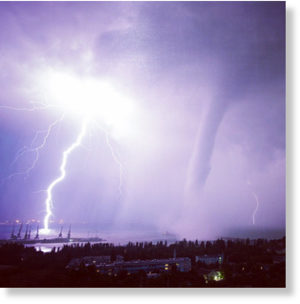 Large waterspout and lightning off Feodosia, Crimea peninsula, Russia. Sept 6th 2018.
See, in my line of work you got to keep repeating things over and over and over again for the truth to sink in, to kind of catapult the propaganda.
- George W. Bush
Recent Comments
HeRO WORSHIP The Dalai Lama is a HeRO. A High Ranking Officer. As such, he cannot be blamed for the 'errors' of the low people. He can take the...
---
He's probably from Liverpool with big scousers accent 'alright calm down calm down I'm a pharmacist, er from Birmingham.'
---
COULD I COOK A KILO OF PRAWNS IN THIS?
---
WOW, ALL THIS TECHNOLOGY, INCLUDING PET ROVER WONDERING AROUND ON MARS, AND PET RUSTY SLEEPING ON THE MOON, WE HAVENT HEARD FROM HIM SINCE ALF...
---
HEALTH NUTS I just wanted everyone to know, that you will soon be able to get a virtual reality sauna at your local Wal-Mart (and convenience...