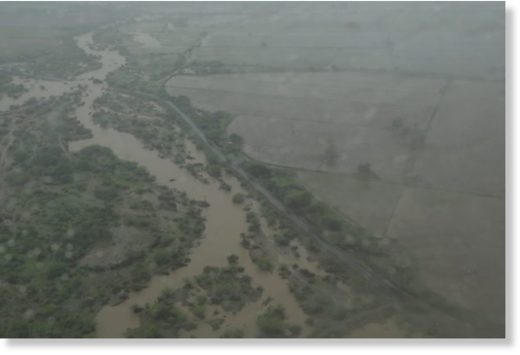 The flood situation worsened in Saurashtra and South Gujarat regions on Wednesday as rain continued to pound the districts of Junagadh, Jamnagar, Gir Somnath and Dangs.
State Revenue Minister Kaushik Patel said the death toll during the ongoing monsoon season has reached 32 in the State. Junagadh, Gir Somnath and Dangs districts were worst hit as a large number of villages in these districts were submerged as rivers started overflowing.
Compensation
"Compensation for deaths is being provided and already ₹56 lakh assistance for 14 deaths has been released.
Incessant rains over the past week has caused damage to crops and property.
The assessment of damage will be conducted once the water recedes from the flooded regions," Patel stated. In view of the flood situation, Prime Minister Narendra Modi has cancelled his visit, which was scheduled for July 20.
As on July 18 morning data, overall rainfall for the State was recorded at 364.25 mm, which is about 44 per cent of the season's normal rainfall of 831 mm. The rains mainly lashed the Saurashtra region on Wednesday, with Mendarda taluk in Junagadh receiving 133 mm rains in 10 hours till 6 pm, followed by Veraval taluk in Gir Somnath district of Saurashtra with 115 mm rains.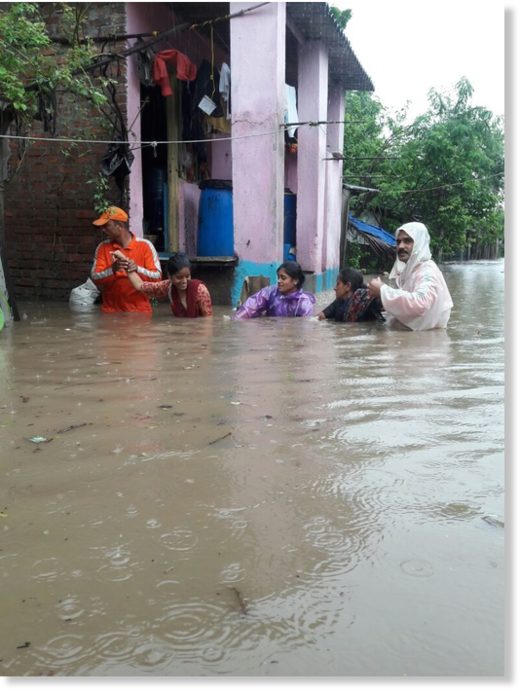 Rescue and relief
Over 4,000 people from across the State have been shifted to safer places, while 596 were rescued with the help of State administration and National Disaster Response Force (NDRF) teams. The State government has initiated distribution of food packets and medical kit to the affected districts. About 24,000 food packets were distributed in Gir-Somnath district.
Restoration of power supply and road connectivity was in full-swing. With increase in inflow of water, 13 of the 203 dams across the State have been put on high alert, while five on alert and 12 on warning level.
The Saurashtra region has received nearly 54 per cent of the season's normal average, while South Gujarat has received 60 per cent rainfall so far. Gir Somnath district has received maximum 120 per cent rainfall so far.
Kutch and North Gujarat regions remained largely dry with rainfall of nearly 8 per cent and 18 per cent for the regions respectively.