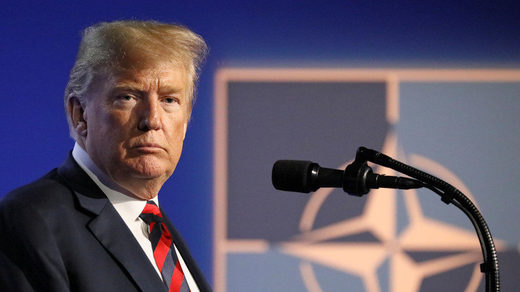 Speaking with journalists at the NATO summit in Brussels, Donald Trump said he "thinks" he can pull out of NATO without congressional approval.
The US president made the statement when asked if he had threatened to pull out of the alliance, and whether he thought he could do so without first consulting Congress.
Trump ignored the first question, but on the second question, he said, "I think I can."
According to Politico, Trump warned his allies behind closed doors that they would need to radically increase defense spending or the US "will do our own thing." NATO Secretary-General Jens Stoltenberg then reportedly shifted the meeting to an allies-only emergency session, requiring European Commission President Jean-Claude Juncker to leave the room.
After the emergency session, Trump said that the alliance is "very unified, very strong, no problem."
Trump turned NATO's annual summit - usually a scripted snore - into a sparring match between old allies. The US president has been particularly critical of Germany, accusing Berlin of relying on the US for security while not paying enough into NATO's coffers.