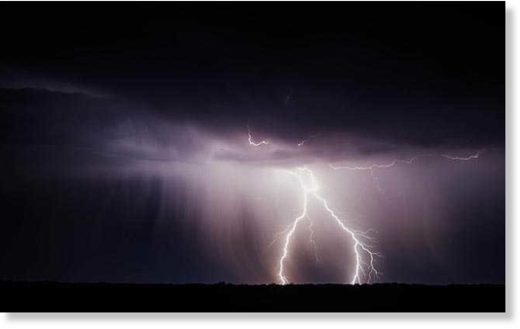 UPDATE:
A Dalton man who was struck by lightning while celebrating the July Fourth holiday passed away over the weekend.
Fire officials say Egan Stanley was fishing with his children at the Dalton Golf and Country Club when he was struck by lightning.
Chief Todd Pangle confirms Stanley passed away on Sunday.
Stanley leaves behind a wife and two children.
Friends and family of Stanley have set up a GoFundMe page to help with Stanley's medical expenses.
More than $11,000 has been raised in just three days.
Click here
to make a donation to the GoFundMe account.
The family will hold a visitation on Saturday at Julian Peeples Funeral Home at noon. The funeral will follow at 2:00 p.m.
PREVIOUS UPDATE:
Family members of a man struck by lightning in Dalton identified him on Thursday.
They told Channel 3 Egan Stanley was fishing with his kids at the Dalton Golf & Country Club Wednesday evening.
"My friend just got struck by lightning," a woman said to a 911 dispatcher.
It's a call that came from the Dalton Golf & Country Club as families were gathering for a kids' fishing tournament. Dalton Fire Chief Todd Pangle said firefighters and EMS crews responded.
"In my 20 plus years of service, it's the first time I've encountered this," Chief Pangle said.
Chief Pangle said lightning struck a man who was fishing on the bank of a pond with his kids.
"He's laying down on the ground. We have kids so we're running inside. I don't know exactly what he's doing. He was laying down on the ground. As soon as it happened, he fell down," the 911 caller said.
The woman who called 911 told dispatchers the children were taken inside a nearby building while other people on scene tried to care for the man.
"Being a father myself, it's hard to take. Just a bad situation all around," Chief Pangle said.
He was taken three miles away to Hamilton Medical Center and later flown to Grady Health in Atlanta.
"I actually learned a lesson yesterday. When something like this happens, it hits home. If there's a threat of lightning in the area, seek shelter indoors as soon as possible because you just never know what's going to happen," Chief Pangle said.
Representatives with the country club did not want to comment.
As of Thursday, Stanley's condition was not clear. No updates have been provided.