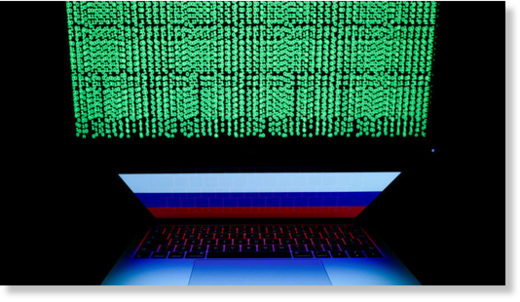 Global cybersecurity needs uniform game rules to ensure the interests of all states, but some countries are too selfish and thus undermine global information security, Russian President Vladimir Putin has said.
"We have repeatedly seen that selfishness of individual countries, attempts to act only in their own interests and for their own benefit, harm global information stability," the Russian leader said addressing the International Cybersecurity Congress in Moscow on Friday. He was joined by RT's editor-in-chief Margarita Simonyan and CEO of Russian largest bank Sberbank German Gref among other members of the panel.
Russia insists that the security of global information space needs careful attention, calling on a joint approach to resolve cyber threats. Putin noted that some Russian initiatives on international regulation of the Internet and countering cyber-crime will be put forward in the United Nations (UN) without elaborating on further details.
"It is especially important to work out the uniform game rules, universal international standards that would take into account rights and interests of all states as much as possible, would be universal and acceptable for all," he stated.
Cyberattacks resulted in trillion-dollar losses in 2017, according to the World Trade Organization data, and the issue would only get worse if nothing is done, Putin stressed. Russia is no stranger to the attacks and their number increased by one third in the beginning of this year.