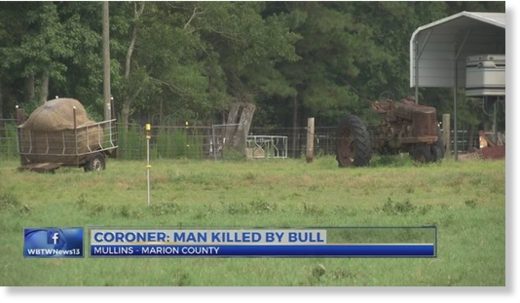 A 43-year-old man was killed by a bull Tuesday night on French Road in Mullins, according to Marion County Coroner Jerry Richardson.
Richardson said crews didn't find the body until Wednesday morning.
He added the man was apparently working with the bulls when the incident happened.
Richardson said he has not ordered an autopsy on the man's body at this time. He said the man was gored to death, but police say the man was stomped to death.
The man's name will be released later Thursday afternoon when his next of kin is notified.