Males are disappearing from the field of North American psychology - both as research subjects and as psychotherapists.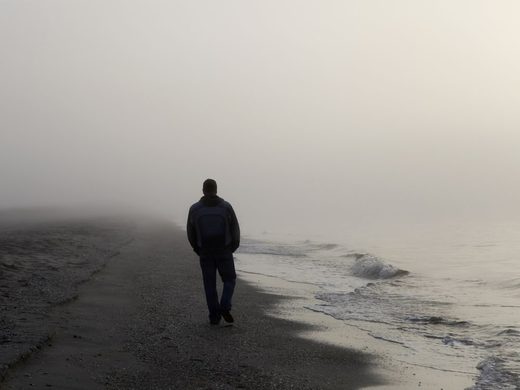 The evidence is overwhelming that psychological research is becoming heavily focused on girls' and women's issues, and that males are rapidly vanishing from psycho-therapeutic professions.
The consequences of these dual trajectories, say specialists, is that the distinct emotional struggles of boys and men are largely being sidelined and that many psychotherapists are lacking expertise in dealing effectively with males' psychological difficulties.
A revealing study led by the University of B.C.'s Robinder Bedi found the vast majority of 293 research articles published over a 13-year period in the influential Canadian Journal of Counselling and Psychotherapy centred on female-specific topics.
Research articles exclusively on female subjects out-numbered those on male subjects by four to one, Bedi discovered. When his team excluded a single special "men's" edition of the psychotherapy journal from their survey, the ratio of female- to male-oriented articles in the journal soared to 15 to one.
"All of this is occurring despite ... boys and men making up 34 per cent of individuals participating in counselling and psychology," writes Bedi, an assistant professor of counselling psychology at UBC.
"It appears that much of our knowledge about counselling Canadians has been based upon research samples composed predominantly of women and has been somewhat uncritically generalized to working with men," write Bedi and co-authors Courtney Young, Jaleh Davari, Karen Spring and Daniel Kane in a peer-reviewed paper titled A Content Analysis of Gendered Research.
Their overview of contemporary psychotherapeutic research in Canada dovetails with rising awareness across North America of a related development: That women are becoming even more predominant in counselling and psychology professions.
The American Psychological Association, which represents roughly 90,000 clinical psychologists, found women outnumber men by more than two to one. And it's quickly becoming more extreme: The ratio of female psychologists to male psychologists who are 35 and under
jumps to nine to one
.
"The gender gap in the psychology workforce has widened," says a report by the American Psychological Association. "This gender gap was even wider for racial/ethnic minority groups ... It is important to understand both why a greater number of females have entered the workforce and why fewer males have entered the workforce, and more males have exited."
The ever-widening chasm among younger psychologists is similar in Canada and B.C. The spring edition of
The Chronicle
,
published by the B.C. College of Psychologists, included a chart showing the province has roughly six registered female psychologists age 35 and under for every one male psychologist of that same age group.