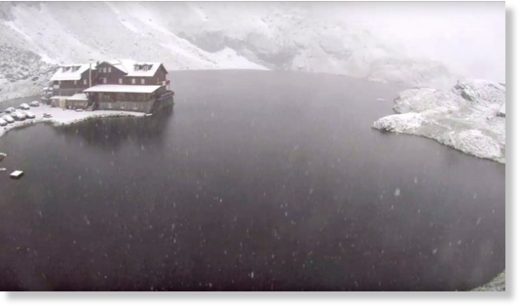 Temperature stands at zero degrees (32 F).
24 June 2018 -
On Saturday morning the snow measured 2 cm at Balea Lake
, at 2,000 meters above sea level in the Fagaras Mountains.
And it was cold, with the temperature only zero degrees, according to meteorologists.
Access to the area can only be done by cable car, Transfagarasan being closed to traffic until 1 July.
Thanks to Argiris Diamantis in the Netherlands for this
link