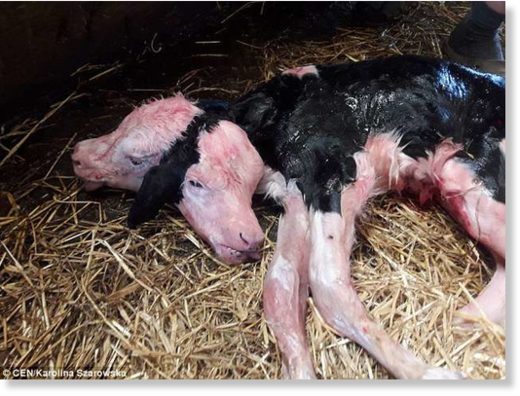 A farm in Poland witnessed the birth of a mutant two-headed calf.
Local vet Karolina Szarowska was stunned as she described helping with the delivery in the village of Kowalewo Pomorskie.
After the unusual birth, Szarowska shared pictures of the newborn cow with two heads on social media.
She wrote: 'Two heads are better than on. To bring THIS out alive was a true miracle.'
The mother survived the difficult birth and both heads of the male calf had the sucking reflex.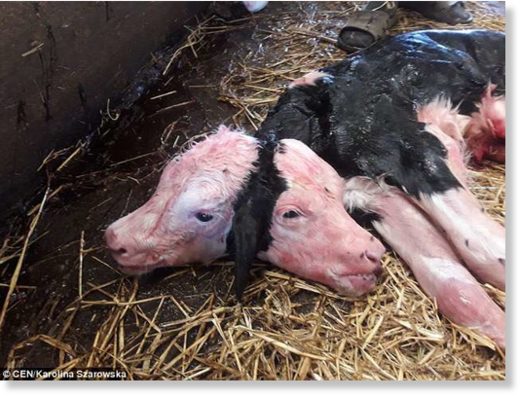 According to the farmer however, the calf died shortly afterwards.
'It was the fourth birth of that cow and not the first one with problems — the first calf was born with his internal organs outside and died,' he said.
'I was really hoping it would survive but it died.'
The farmer, who wished to remain anonymous, thanked the vet for the delivery.
The two-headed calf is the latest reported case in a worrying pattern of mutant animals being born.
Environmental activists have credited to the use of pesticides in the genetically modified feed given to the animals instead of their natural diet.