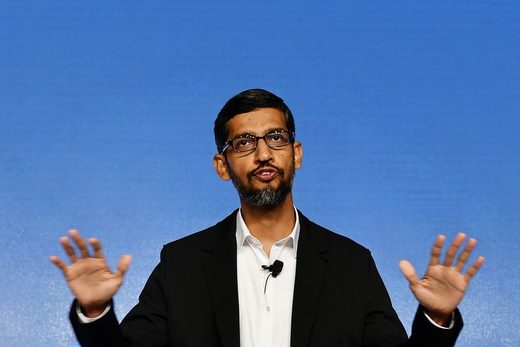 Shares of
Alphabet
fell Wednesday following a
report
that
European Union
officials will hit the company with a "negative result" and a fine of up to $11 billion for abusing its dominance through the Android mobile operating system.
The ruling from
EU commissioner
Margrethe Vestager could come within weeks, the
Financial Times
reported, citing unnamed sources. The exact penalty amount is unclear, but the commission has the
authority to impose a fine of up to $11 billion.
Shares of Alphabet were down less than a percent immediately following the news after trading practically flat for much of the day.
It's one of three investigations launched by the EU into the U.S. tech giant, amid growing concerns around tech monopolies.
Critics and lawmakers have advocated for breaking up dominant tech giants like Google,
Amazon
and
Facebook
. So far the biggest threat to Silicon Valley has come out of Europe.
Alphabet
warned investors last year
that fines resulting from the EU's investigations could land in 2018. The company was previously
fined a record $2.7 billion
for using its dominance in search to unfairly point people to its own comparison shopping service.
The European Commission opened its investigation into Android in 2015, following a complaint two years earlier from the lobbying group FairSearch.
A 2016 document seen by Reuters said the EU competition enforcer
planned to levy a large fine against the company and would order it to stop giving revenue-sharing payments to smartphone makers to pre-install only Google Search.
The company did not immediately return requests for comment from CNBC. EU officials declined comment to CNBC.