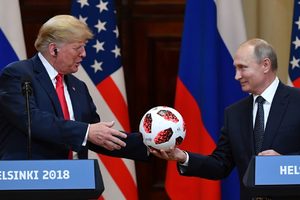 So much winning
Dante once said that the hottest places in Hell are reserved for those who, in a period of moral crisis, maintain their neutrality.
- John F. Kennedy
Recent Comments
Ever the statesman: These forces "would sacrifice the interests of their allies in Europe and in the Middle East, including the state of Israel......
---
Knowledge Protects! To paraphrase the "C's". When looking through a door and seeing a pot of gold, do you look to see if there is a poisonous...
---
The solution is simple... DON'T LET THEM IN!! Same as, 'Hey! I'm a refugee and heroin is legal where I come from so gimme my damn heroin!'... or...
---
If people are having enough problems in daily life that they are taking this test, they won't be likely to remember having seen it before. Even if...
---
A bumpy ride yes, caused by the death throes of a system of human enslavement that is dead, but hasn't accepted that realization yet! It will...