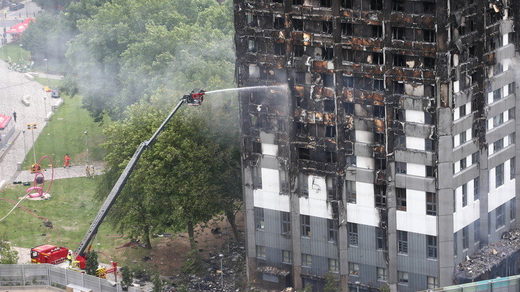 The inquiry into events that resulted in the devastating fire at Grenfell Tower last year has been told that safety measures were inadequate, and that the authorities advice for residents to "stay put" had failed.
At least 72 people died as a result of the fire, which has been described by RT's Nadira Tudor as the "worst loss of domestic life since World War Two."
Evidence given from one of five reports into the tragedy found that the emergency services' response to the fire was a "total failure of the 'stay put' policy," and that an evacuation of the building should have taken place within the first 46 minutes of the fire starting.
There were also revelations regarding the materials used in the tower's recent refurbishment.
One material used in cladding erected around the tower, Polyethylene, was "not normally" used in construction. This "highly combustible" thermoplastic polymer turns "into fuel" when it comes into contact with fire, and it "melts and drips when exposed to heat."