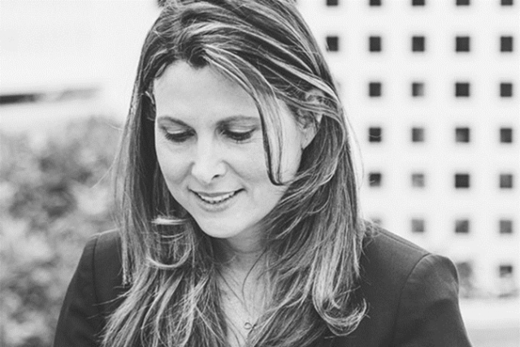 Diana Walsh Pasulka is a Professor of Religious Studies at the University of North Carolina, Wilmington, and Chair of the Department of Philosophy and Religion. Her
research
focuses on religion and technology, including supernatural belief and its connections to digital technologies and environments. She has consulted for movies and television, including
The Conjuring
(2013), and
Conjuring II
(2016), among others.
Professor Pasulka's forthcoming book (some of which I've had the privilege of reading),
American Cosmic: UFOs, Religion, Technology
, is due for publication through Oxford University Press early next year, and it promises to be one of the most fascinating and important ever written on the UFO topic (though its scope is considerably broader than flying saucers). Diana recently took some time out of her busy teaching schedule to answer a few of my questions about what she's discovered on her cosmic journey...
Professor Diana Walsh Pasulka, author of 'American Cosmic: UFOs, Reigion, Technology' (Oxford University Press, 2019).
RG: Your much-anticipated book,
American Cosmic
, is due for publication early next year. What can readers expect?
DWP: The book really surprised me, and shifted my own expectations, so perhaps they can expect to be surprised. In fact, in the last paragraph of the last chapter I write, "I never expected it to end this way." So, that should give an indication that it has an unexpected ending, since even I was surprised by it.
That said, readers should know that the book is like two books in one.
I interview scientists and people who claim to directly work with the phenomena. I travel with them to places like the Vatican and an alleged UFO crash site in New Mexico.

I also introduce my own research about how media technologies permeate our minds and bodies in a way that is imperceptible.

Our memories, our bodies, and thus our cultures, are influenced and formed through our use of technologies, and media technologies in particular. Humans co-evolve with technology, and it is not just an instrument we use. At the same time, UFOs permeate culture and are perceived as advanced technology.
The book is both a story of my travels and work with scientists who believe in the phenomena and create technologies inspired by it, and an analysis of why we decide to call this phenomena extraterrestrial, or ultraterrestrials, or, UFOs.
RG: How did a Religious Studies professor end up in the weird world of UFOs?
DWP: Scholars of religion study communities of people who believe in non-human intelligence, in the form of angels, deities, "forces," bodhisattvas, etc. Many of the people who have experiences of UFOs interpret their own experiences as spiritual or religious. It seems that the methods of this field lend themselves to the study of UFO culture.
Additionally, I have written and published about Catholic history. My last book was a book about the Catholic doctrine of Purgatory. During the research of that book I came across a lot of records, from archives and chronicles, of flames, orbs, or comets, basically aerial phenomena, and I really wondered about these. I started a list of these records. At the time, a friend suggested that these were "UFO-like" and, coincidentally, I happened to read Jeffrey Kripal's book,
Authors of the Impossible
, and I realized that these accounts did seem very similar. That is how I began to study modern experiencers.
You can read the rest of the interview
here
.
Robbie Graham has lectured around the world on the UFO subject and has been interviewed for the BBC, Coast to Coast AM, Canal+ TV, Channel 4, and Vanity Fair, among many others. His articles have appeared in numerous publications, including The Guardian, New Statesman, Filmfax, and Fortean Times. He holds first class degrees in Film, Television and Radio Studies (BA hons) and Cinema Studies (MA) from Staffordshire University and the University of Bristol respectively. He is the author of Silver Screen Saucers: Sorting Fact from Fantasy in Hollywood's UFO Movies (White Crow Books, 2015) and the editor of UFOs: Reframing the Debate (White Crow Books, 2017). Visit robbiegraham.uk You can follow Robbie on and