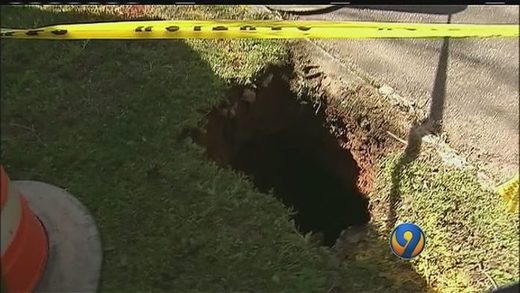 A large sinkhole has forced crews to close a busy street in Lenoir.
Neighbors said the 15-foot deep hole first opened up beneath Westview Street late Sunday after heavy rain over the weekend.
The city has placed barricades across the road to block traffic but there is no word from the city yet on when repairs to the road will begin, or how much it will cost.