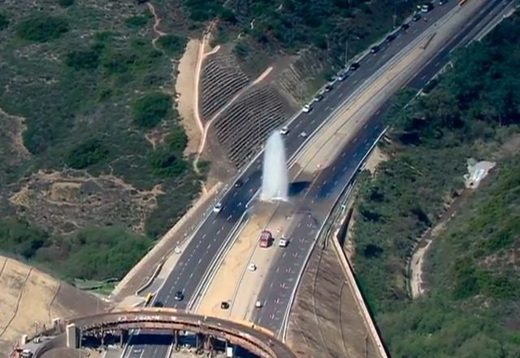 A towering geyser sent water and debris into the sky near Torrey Pines Tuesday, prompting traffic issues near busy construction.
The geyser erupted around 11 a.m. on Genesee Avenue just west of Interstate 5. All lanes of traffic on Genesee Ave. were shut down in both directions.
Public Utilities Department crews were able to shut off the water at about 12 p.m.
A city official told 10News
a contractor hit a 6-inch blowoff value connected to a 30-inch water main.
Crews have shut down the water main and neighbors may experience low water pressure until repairs are complete.
The incident occurred by nearby construction for a trolley line
, prompting headaches for commuters in the area.